Data Center Colocation Provider Selection Checklist
Download our free data center evaluation checklist to make sure you cover all selection criteria and minimize downtime during your data center transition.
COMPLETE THE FORM TO GET YOUR COPY!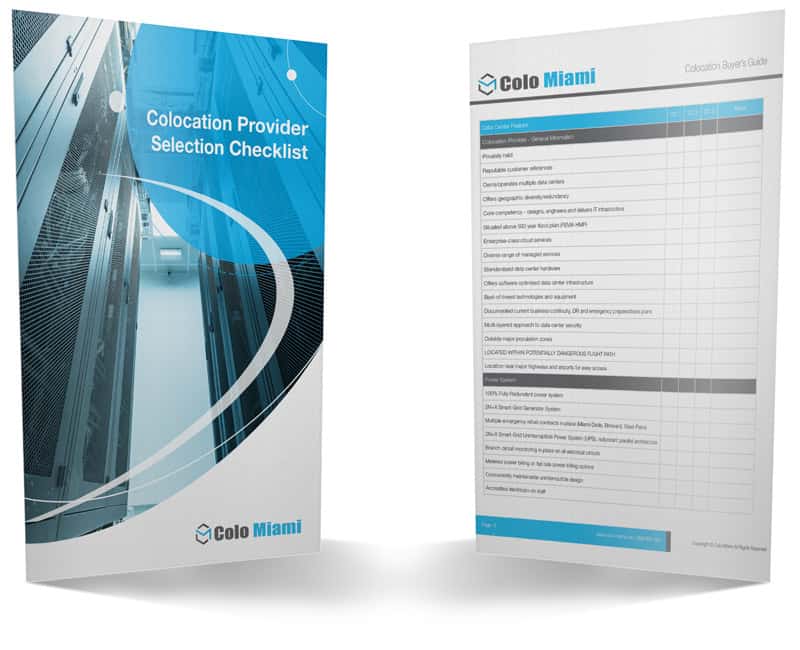 Find, Migrate and Cost Optimize Colocated Infrastructure
Colocation providers differ widely, in terms of data center power and space, types of connectivity and ability to customize solutions. The following checklist includes top considerations and questions to ask when selecting colocation markets, providers and data center facilities.
The ultimate data center colocation checklist includes:
– Carrier Neutrality
– Compliance and Security
– Power System
– Cooling
– Service and Operations
– Physical Security
– Critical Infrastructure
– Energy Efficiency
– Building Facility
– Location
– Network and Connectivity
– Expert Support
– Customer Amenities
Discover what considerations you must be aware of during your data center migration project. Get your free data center migration checklist now.