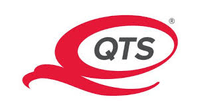 Short Description:
QTS Miami Data Center is located at 11234 Northwest 20th Street, Miami, FL 33172. The data center is 38,000 sqft. The facility provides 20,000 square feet of 36 inches raised floor space for colocation. It has access to 4 MW of power. Certifications for this location include SOC 1, SOC 2, SOC 2 – HIPAA, PCI, ISO 27001, HITRUST. This Category 5 rated facility is designed to withstand flood damage and carries a wind rating of 185 MPH and located in a low-risk flood area, Flood Zone X (unshaded), and above the 500 years flood plain.
COLOCATION CONSULTING SERVICES
Don't have the time to search, contact and negotiate price? Use our free Colocation Consulting Services.